digi.cash is electronic cash
It consists of small encrypted and digitally signed computer files, that each represent an electronic coin or banknote.
Pay phone to phone
Transfer money instantly for free between any two phones - Simply scan the QR code.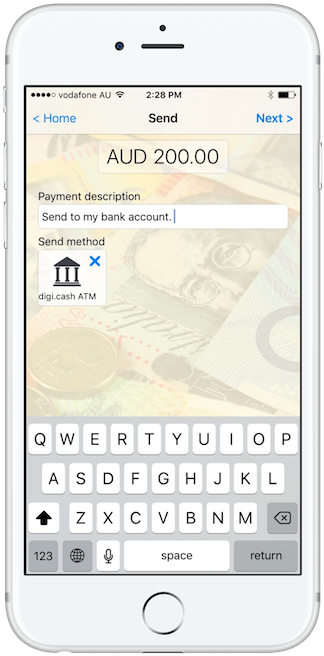 Pay by Email
Securely send digi.cash to any email address - even if the recipient doesn't yet have an account. All payments are secured with encryption, so only the specified receiver can deposit the coins.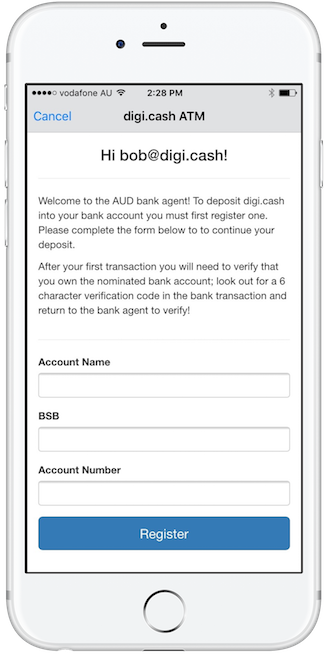 Integrates with your bank
Easily deposit and withdraw digi.cash from your Australian bank account.