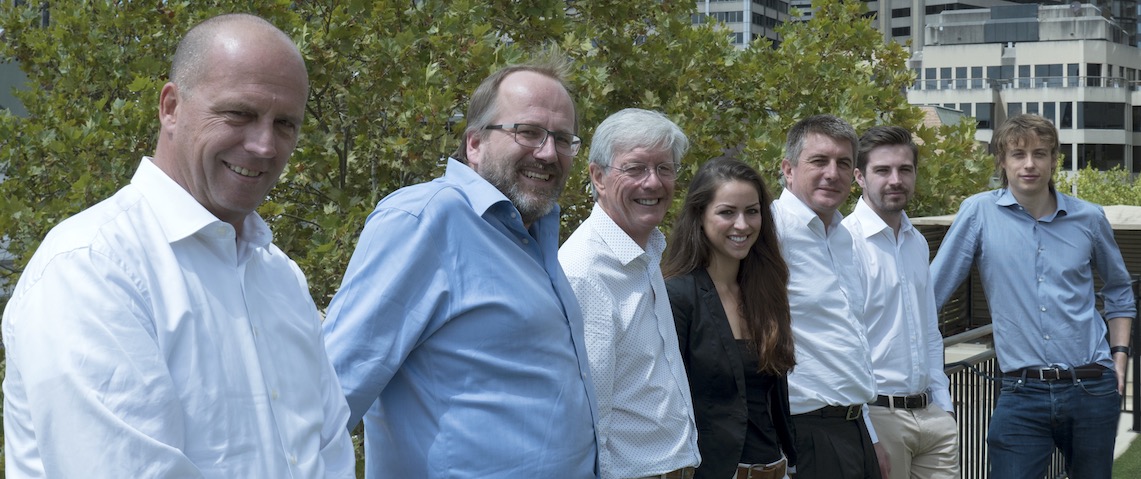 digi.cash has been founded by a group of people who are fascinated by the concept of electronic cash, and would like to use it.
Our background covers pioneering Internet technology, banking, financial technologies from banking to securities markets, as well as their operational 'back-ends' and legal requirements.
We teamed up with the Capital Markets CRC, in developing and testing a product that is aimed to be as similar to cash as possible from the user's perspective, but for the digital world.
Our ambitious target is to move the concept of electronic cash to mainstream availability. And other than making it easy and worthwhile to use, that also means making it part of the proven, regulated payments system.
And yes: a couple of us have tried this before – before the advent of the commercial Internet in fact, back in the 1990s. We worked with the inventor of electronic cash, David Chaum, at a company by a rather similar name we use today... It didn't work, at least not commercially, you can find the history on the Internet.
We were quite disappointed that 20 years on, we still didn't have the option to use electronic cash. In contrast to the 1990s, we now have a huge electronic marketplace, and it continues to grow. There is still a lot of room for better service on this marketplace, including better money! 
Andreas Furche - Director and CEO
Andreas is originally a Software Engineer by trade, and has been involved in the development of financial technology start-up companies for 20 years, in various parts of the world. As CEO of SMARTS, he drove the development of a global standard for market surveillance, which was adopted by many stock exchanges, securities regulators, and banks. The business was acquired by Nasdaq in 2010. He first started to look at the concept of electronic cash at University in the 1990's and then became involved in David Chaum's original DigiCash.
Peter Clare - Director
Peter is a highly experienced senior banking executive with an active interest in the advance of technology innovation in the banking and financial services industry. His most recent banking role was Chief Executive Officer for Westpac in New Zealand. Peter has also held Group Executive roles at Commonwealth and St.George Banks, with responsibility for Strategy, Mergers and Acquisitions, Product, Operations, Technology, Property and Procurement. His background also includes Insolvency Accounting and Management Consulting. Peter's qualifications include a BCom and MBA.
David Skellern - Director
David was a Professor for Radioastronomy and Electrical Engineering when he started his involvement in the IT industry, with a technology that commonly sees him credited as being the inventor of modern wi-fi.  Radiata was founded based on joint research carried out by Macquarie University and the CSIRO, and demonstrated the world's first chip-set implementation of the 54 Mbit/s IEEE 802.11a High-Speed WLAN standard. Radiata was sold to US giant Cisco Systems in 2001 for $565 million. David joined the Board of National ICT Australia in 2003 and became its Chief Executive Officer (CEO) in 2005. He is Chairman of the Capital Markets CRC.
Jelte van der Hoek - Director and CTO
Jelte spent most of his working life building truly innovative and solid financial technology. From operating systems for smart card chips, to card and terminal technology for the major card schemes, to backend systems for card issuers, and stored value tachnology - as CTO of a number of specialist companies Jelte has built it. Jelte was one of the first team members of the company that first attempted to commercialise electronic cash - David Chaum's DigiCash in the 1990's.