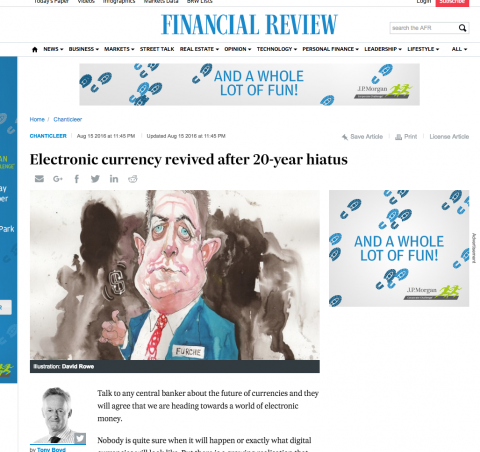 The electronic Aussie dollar has arrived!
digi.cash founder Andreas Furche, along with Chairman David Skellern and Director Peter Clare, said the launch represented a pivotal moment for Australian fintech.
"Unlike other digital money products, digi.cash is actually minted digital coins and notes that you hold yourself, rather than an interface to an account balance being held elsewhere," Furche said. "This provides a number of important technology advantages, particularly when transferring or exchanging digital money."
http://www.afr.com/brand/chanticleer/electronic-currency-revived-after-2...